CAN WE HELP?
Sometimes it can be hard to know who to turn to when our skin isn't at its best, and lets face it there's so many adverts on the telly advising us on miracle cures for ageing and how to get rid of spots etc that we could literally buy something new every time we leave the house! Perhaps you have been to the doctor about your skin but haven't found the results you are looking for or maybe you can't help being persuaded to try something by the lovely display in the shops. As consumers we have become extremely savvy on what to (and what not to) eat. We can look at the packaging and know whether it's good or bad for us. However many of us have little idea on what is in our skin and make up products and whether they are good or bad.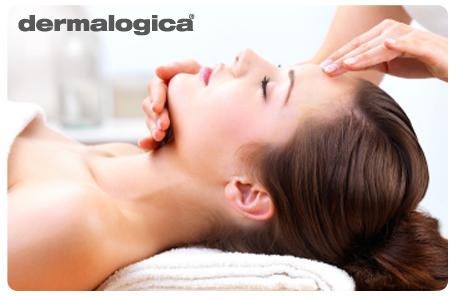 So what's the answer?
Know what you shouldn't use and it's easier to read the packaging and make an informed decision on whether it's good for you or not. Some ingredients are known to irritate or strip the skin, such as SD alcohol or formaldehyde. Perfumes can irritate the skin. Mineral oil and lanolin while making your skin feel good when you first put them on make it feel greasy to the touch and shiny due to their occlusive nature, they tend to sit over the skin like cling film which can lead to spots and blackheads. Colours are another ingredient, especially d&c red dyes that can cause blackheads. Talc can be a common ingredient in foundation which if you feel like your make up slides off your face during the day could be the cause. Ingredient lists will usually be on the outer packaging and once you throw it away you may have no idea what's in it until you buy the next one. So why if these ingredients aren't helping are they in products? Well they are cheap, so they tend to keep the product cost lower, therefore people feel they are more within their budget. Colours make them look pretty and perfumes make them smell nice which draws you in to buy them. I'm sure I'm not the only one who has bought something for those reasons! Because many people generally are unaware how their skin should feel, they tend to get into a routine of buying something different every time they run out. One of the hardest conditions to manage is acne, (I will cover this in more in a separate article.)its one of the worst for buying and discarding products because they can't find the results they are looking for.
What can we do?
As skin therapists we are here to help educate you. Skins change constantly and lots of different factors affect it such as stress, illness, pollution and hormones to name just a few. Our job is to help you understand what your skin is telling you and help you adjust your routine accordingly to get the best out of it. Below are some signs your skin isn't happy. - it feels tight especially when you wash it - it feels stingy and hot - it feels rough to the touch/ looks flaky - redness - you can't clear spots and or blackheads and you feel like it's getting worse.
Hopefully now you feel you have some information that can help you choose a product. You may be thinking I would like to speak to someone who is a qualified skin therapist because you aren't sure what your skin is telling you. Generally a consultation is free, and any good skin care company will give you samples to try before buying. You might feel you would like a skin treatment done professionally, these are a great way to see if products suit you and also talk over your skin concerns with someone qualified.