NAILS
. Manicure & Pedicure
. Purifying Spa Pedicure
. Polygel
. Gelish Nails
. Minx Nails
. Swarovski crystal pedicures
HAND AND NAIL TREATMENTS
Manicure ~ £19.00
Deluxe manicure ~ £31.50
Includes exfoliation masque & paraffin wax.
Pedicure ~ £19.00
Deluxe Pedicure ~ £31.50
File and polish ~ £ 11.00
Polish only ~ £ 6.00
Manicure and pedicure ~ £36.00
Purifying spa pedicure ~ £28.00

Do you suffer from hard cracked skin on your feet? We can help with our callus treatment. Add it in to any of our pedicure treatments.
PURIFYING SPA PEDICURE
Our spa pedicure use an American style pedicure chair along with Alessandro detoxifying pedicure products and includes a pair of detox patches for you to continue your treatments at home ~ £26.00
Deluxe ~ £39.00
POLYGEL
Polygel is a new hybrid gel from the company that brings you gelish. It gives you the strength of an acrylic nail with the flexibility of gel. It is lightweight so you hardly know you are wearing an extension.
Extensions ~ £38.00
Overlay (No extra length) ~ £28.00
Infill / Rebalance ~ £27.00
Gelish on top £5 extra
Removal ~ £20.00
Repair single nail ~ £4.00
GELISH NAILS
Gelish Nails ~ £23.50
Rockstar gel nails ~ £26.00
Nail Art ~ 50p - £1.50 a nail
Soak off gel polish. No smudging, chipping or drying time.
Lasts up to 3 weeks. Suitable for fingers and toes.

Removal ~ £11.00
Removal and reapplication ~ £29.00

MINX NAILS
Minx Nails ~ £21.00
Minx nails are a revolutionary way to stand out from the crowd. Applied with heat to form and stick them to your nails they are an accessory in themselves!
Can be applied over your own nail or artificial nails and are available for both finger and toe nails.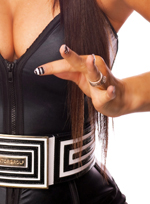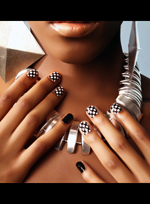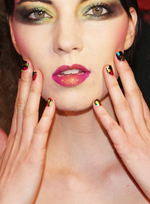 Swarovski nails
Swarovski nails add some serious bling to your nails with Swarovski crystals set into calgel.
Full set ~ £60.00
Single nail ~ £12.00